Group Barbeques at Black Park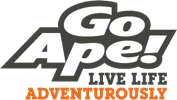 There are a number of locations within Black Park which are available for hire by groups for activities, corporate days out or meetings and for which we are able to offer a barbeque catering facility. These include the Go Ape Shelter adjacent to their Adventure Course and the Bucks CC Lakeside Room by Black Park Lake.
Initially, you should make a booking with either Go Ape or Bucks CC for the use of their facility. Once you have a reservation, you should contact us with details of your booking, date and time, group size and barbeque requirements.
To arrange a group barbeque, please contact us by email: blackpark@sanremocatering.co.uk or phone: 01753 206033
The Go Ape Shelter can be booked as part of an activity package. Numbers vary according to the activity session capacity. Some activities also have age restrictions. Please see the Go Ape website for more information and contact details.
The Lakeside Room at Black Park holds 16 people seated or 32 standing and costs £30/hr to hire. It is located by the lake and is a minutes walk from our Lakeside Café. The Lakeside Room and other areas of the Park can be hired from Bucks County Council who also have a Visitor Centre on site, near the Café. You can contact them by email: countryparks@buckscc.gov.uk or phone: 01753 511060.
Group Barbeque Menus
The following BBQ menus are available:
Marinated Chicken Legs
Regular 1/4 pounder Burger
(or vegetarian alternative)
Cumberland Sausages
(options include lamb or vegetarian)
Green Salad
Home Made Coleslaw
Bread Rolls
£9.60 per head
Marinated Chicken Legs and Thighs
Gourmet Steak Burgers
Cumberland and Italian Sausages
Green Salad
Home Made Coleslaw
Fresh Crusty Bread and Bread Rolls
£14.40 per head
Homemade Potato Salad
Grilled corn on the Cob
Mozzarella and Tomato salad
Cous Cous Salad
Rice Dish
Each Option Charged at:
£1.20 extra each per head.
(The prices above include VAT)
Group Barbeque Conditions
The following conditions apply to group barbeques:
Please let us have your written/emailed menu choices and confirmed numbers a minimum of 24 hours beforehand.

Pre-ordered hot food will be cooked to be ready for your booked arrival time. We regret that food which has cooled or spoiled due to late arrival of your group cannot be replaced without an additional charge.

A 50% deposit is required to secure a barbeque reservation, payable at the time of booking acceptance. Refunds can only be given where we receive notice of cancellation at least 24 hours in advance or if the event is cancelled by Go Ape or Bucks CC due to the weather.

Payment of the full balance is required on the day. Accepted payment methods are cash or debit/credit card. We regret we are unable to accept cheques. Due to the outdoor location, payment is by cash only at the Go Ape Shelter or the Picnic Area as no card payment facilities are available.

Any damage or breakages will be charged at cost.

You will be required to observe the conditions of hire for the location or facility you are using. In the event that you or your group break those conditions and as a result forfeit your booking but fail to notify us a minimum of 24 hours prior to the booked time, or if your group are asked to leave the site during the event, no barbeque refund can be given.